MEADOWLARK STABLES LESSONS & PROGRAMS
We are excited that you are here! Please make a selection below to learn more about our lesson program and our horses. Select an item below to read more.
Please note that all listed pricing below includes GST and are the price per rider One on one work with Ginette
Maximum of four riders – 1 hour
Select the drop down below to read more about our guidelines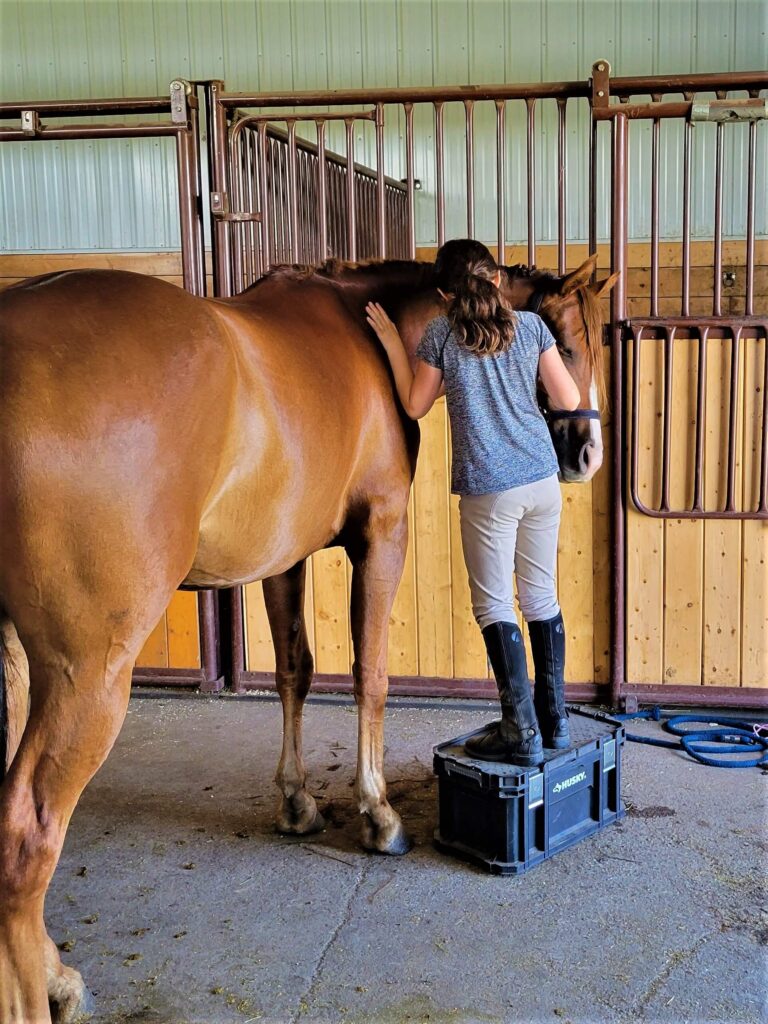 Come and meet the lesson horses that complete our Meadowlark family Dolly has been part of the Meadowlark family for 3 years.  She is a very friendly pony that will always greet you at the gate.  She has a very cute jump and enjoys going to horse shows with the kids.
Favorite thing:  Apple wafer treats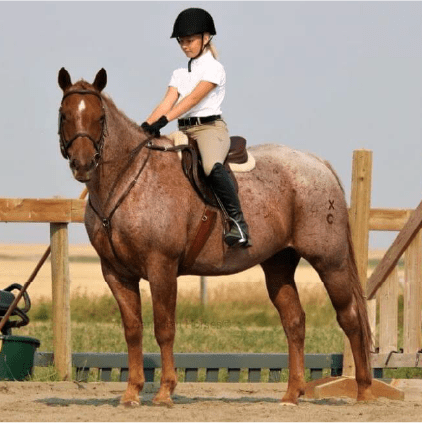 Olly used to be part of the Stampede Show Riders before being purchased as a school horse at Meadowlark Stables.  He has the smoothest gaits and loves to do drill patterns.
Favorite thing:  His paddock mate Freckles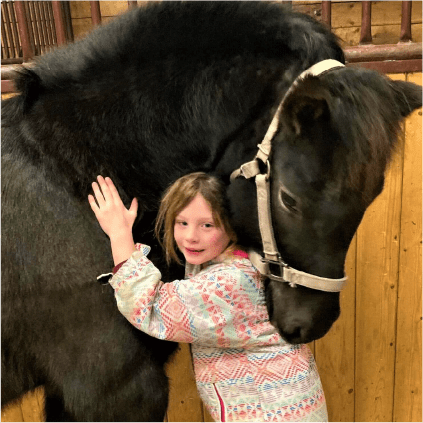 Freckles is the smallest member of our school horse string.  She loves teaching little kids how to ride and is a wonderful teacher with a kind and gentle demeanor.
Favorite thing:  Being groomed with soft brushes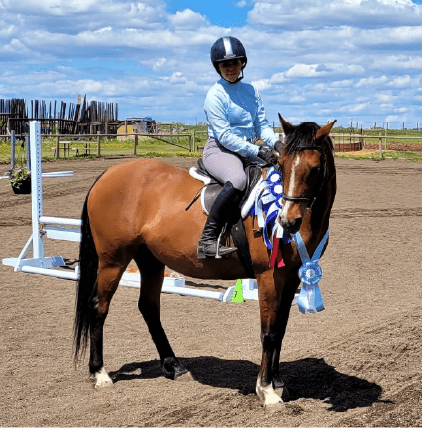 Nikita is our newest addition to the school horse program and we're so excited she's joining us.  Nikita has been part of the Meadowlark family for a number of years as a boarder horse.  She is now moving into the school horse/lease program as her owner has moved away to attend university.
Favorite thing:  Jumping jumps
All Students must sign a waiver & release form prior to commencing lessons. The form can be located and downloaded here.